Dialogues (2004 + 2008)
Dialogues resemble film stills from an imaginary filmed interaction between a man and a woman. They consist of two installation pieces with ten and twelve images respectively. The photographs are printed on large translucent paper and ideally juxtaposed in a narrow corridor. The narrative changes depending on which side of the corridor you choose to enter from. The man and woman in both pieces are real but the dialogue never took place as they were photographed separately. An imaginary dialogue is constructed by juxtaposing moments of an interaction that never took place.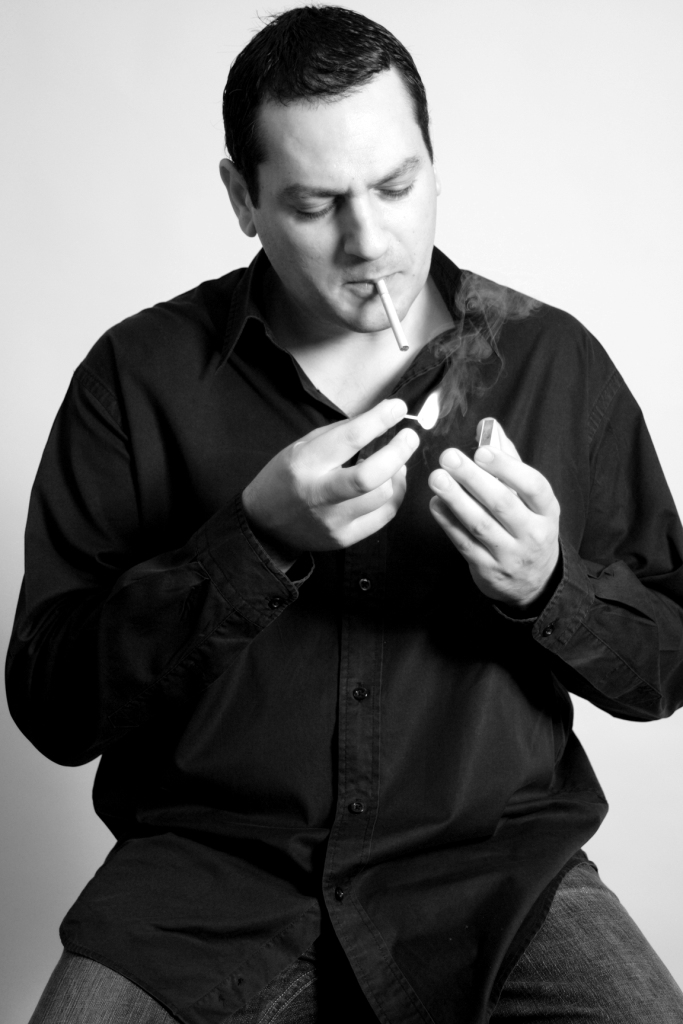 Dialogues II: Happy/ Unhappy Ending, 12 prints A2 size each, 2008, photocopied black and white photographs on semi-transparent paper.
Exhibition View at the "Rolling Frame", Aeschylous Arcade, Nicosia, Cyprus (2008)
Dialogues I, 10 prints A2 size each, 2004, photocopied black and white photographs on semi-transparent paper
Exhibition View at the Prague Film School, Czech Republic (2004)